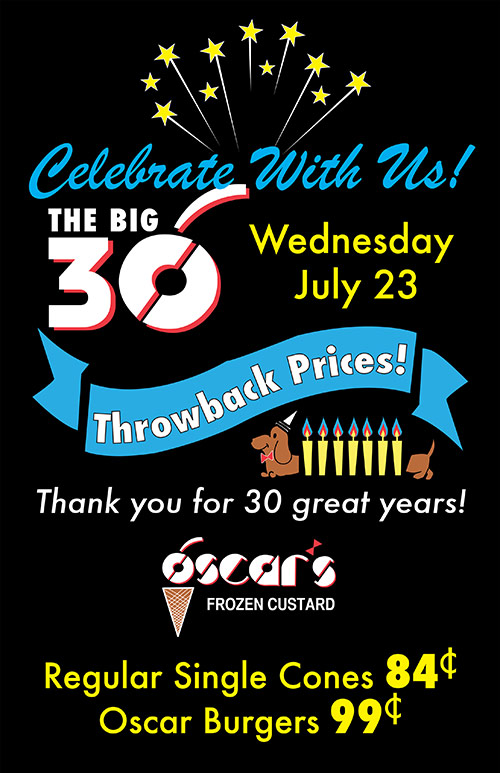 Sign up below and stay up to date with the latest flavors, specials and exclusive coupons!

CHICKEN CORDON BLEU'
A cripsy chicken breast topped with ham, swiss cheese, lettuce, tomatoes, and a scrumptious hollandaise sauce on a toasted bun.

CHOCOLATE COVERED CHERRY BANG!


Vanilla custard topped with hot fudge, chocolate coveredcherries, pie crust, whipped cream, and a cherry of course! Youwill be "oohing and aahing" over this firework of a sundae!


Only available online - A new coupon every month! Print yours here!