WEDNESDAY, AUGUST 21: S'MORES
Waukesha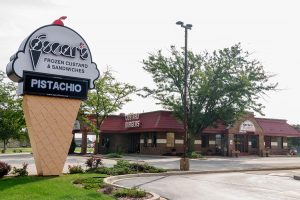 21165 E Moreland Blvd Waukesha, WI 53186
Oscar's Frozen Custard Hours: Sun – Thurs 10:30 am – 11:00 pm Fri – Sat 10:30 am – Midnight
Phone: 262-798-9707
West Allis
2362 S. 108th St. Milwaukee, WI 53227
Oscar's Frozen Custard Hours: Sun – Thurs 10:30 am – 11:00 pm Fri – Sat 10:30 am – Midnight
Phone: 414-327-5220
FRANKLIN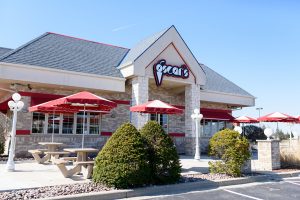 7041 South 27th St. Franklin, WI 53132
Oscar's Frozen Custard Hours: Sun – Thurs 10:30 am – 11:00 pm Fri – Sat 10:30 am – Midnight
Phone: 414-304-8700
Oscar's Fundraising
What Is It and Who Is It For?
Oscar's Fundraiser Nights are a 4-hour event for non-profit organizations with a valid tax ID number or school/sports groups.The organization will promote their fundraiser night and will receive 15% of net profits (sales minus tax) for sales up to $500 and
20% of net profits for sales over $500.
This Is How It Works:
An application must be completed and submitted to the store manager at least one month prior to the desired date.
Completed applications should be accompanied by a W-9, 501c3 form, etc. if your organization is tax exempt.
Your only job is to promote your event with friends and family of your organization.
Download our Fundraising application form for full details!
Fundraiser Nights are a Delicious Way to Make Money!!
Join Our Team
Oscar's is sure to impress!
Stop in and fill out an application or save a little time and download an application right now!
We are always looking for happy, positive  people to join the Oscar team!
It's easy! Stop in and fill out an application or download and bring completed application to the location you're interested in working at! We look forward to meeting you.